Butterflies: Where To Buy?
(Looking for non-livestock merchandise or services instead? Click HERE for the Butterfly Farm Store.)
IBBA MEMBERS
In order to be listed on this page, you must:
1. include the Keyword "butterflies" in the Keywords section on your membership details page.
2. use the country name or state letters as shown on the maps below.
Click link at top right to log in to your membership details update page.
Click on a map below for a list of IBBA members
who sell butterflies in your country or state.
Not all countries/states have IBBA members, and not all IBBA members sell butterflies. If your preferred location gives no results, please try another nearby.
Please note that restrictions or other regulations may apply to cross-border shipments.
Click HERE for information on which butterflies can be released where within the USA.
Membership tables are generated from information entered individually by IBBA members. The IBBA is not responsible for their accuracy or content.
To contact a member, click on their e-mail link in the table.
Your query returned 7 members.


---
USA
CA
Kelly Wilcox Travers

Humbug Farms
, , Santa Barbara , CA , , USA.
Phone: 805-964-0727. Fax: .
Web: http://www.humbugfarms.com
Email: Kelly Wilcox Travers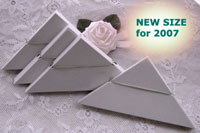 Wholesale Classic Triangle Boxes at www.humbugfarms.com

~~~~~~~~~~~~~~~~~~~~~~~~~~~~~~~~~~~~~~~~~~~~~~~~~~~~~~~~~~~~



Custom Website Design and Programming at www.thepaintedcave.com

~~~~~~~~~~~~~~~~~~~~~~~~~~~~~~~~~~~~~~~~~~~~~~~~~~~~~~~~~~~~



Handcrafted Silver Jewelry at www.kelebekdesigns.com

"celebrate life...!"
---
USA
CA
Alicia Baylor

Buena Vista Butterfly Farm
PO Box 107, , Burson, CA, 95225, USA.
Phone: 209 274-2538. Fax: .
Web: http://www.buenavistabutterflies.com
Email: Alicia Baylor

Live Butterflies for release
Presentations and Traveling Butterfly exhibits

Where Beauty Flies on Gentle Wings

---
USA
CA
Kathie Balaam

Chase 'N Butterflies
26591 Cancion, , Mission Viejo, CA, 92691, USA.
Phone: 949-533-6596. Fax: .
Web: http://www.chasenbutterflies.com
Email: Kathie Balaam

Decorative EDIBLE butterflies
Live butterflies
Pupae
Larvae
Painted Lady rearing kits
Habitat/release cages
---
USA
CA
Darryl Swartz

Emma's Butterfly Ranch
4802 Brookway Av, , Yorba Linda, CA, 92886, USA.
Phone: 657 363 2751. Fax: .
Web: http://www.livebutterflyrelease.webs.com
Email: Darryl Swartz

Complete butterfly and butterfly garden services Weddings, Funerals, TV, schools Adults Butterflies Caterpillars monarch,gulf,mourning cloak, lady's
---
USA
CA
Keri Wright

Farfalla Butterfly Co.
, , San Diego, CA, 92130, USA.
Phone: 858-480-9449. Fax: .
Web: https://www.farfallabutterflyco.com
Email: Keri Wright

Wholesale and Retail Monarch Butterflies. Live Monarch butterflies for release, Monarch Eggs, Monarch Chrysalis' Butterfly wing jewelry, Butterfly & Caterpillar rearing habitats (pop-ups). We are a San Diego company dedicated to breeding healthy Monarch butterflies for release. We ship Monarch butterflies to states west of the Continental Divide, only. By providing these services we are helping to increase the diminishing Monarch population. You can help too, by planting Milkweed and releasing Monarch Butterflies at your next event.
---
USA
CA
John Utterback

Utterback Farms, Inc.
17050 Fernandez Lane, , Woodland, CA, 95695, USA.
Phone: 530-661-3009. Fax: .
Web: http://www.utterbackfarms.com
Email: John Utterback

At Utterback Farms, we sell both Wholesale and Retail.
Wholesale
For our wholesale customer accounts, we offer both
wholesale chrysalides and drop shipping of adults.
Retail
Through our retail store, Butterfly Sales Outlet, we offer
Butterflies for Release, to our Wedding customers.
---